CREDITS
An art Series by
Sylvia Eckermann, Gerald Nestler
With
Vera Bühlmann, Thomas Feuerstein, Johnny Golding, Barbara Imhof, Marian Kaiser, Martha Laschkolnig, Mukenge/Schellhammer, Manu Luksch, Thomas Nail, Tanja Traxler, Wientaler Dreigesang.

XR Production

Anna Pompermaier & Cenk Güzelis (./studio3)
Soundscape, composition
Volkmar Klien
(with SADISS visitors' smartphones will turn into sound sources).
Biofeedback
Markus Passecker
Voice over
Anna Mendelssohn
Co-producer
Maximilian Thoman
Sound, lighting
Philipp Engel
MC / Editorial

Carmen Lael Hines
Displays
Bela Eckermann
Assistant
Rémi Deymier
Kinect
Mehmet Ali Çakır, Ömer Gürel
Photographer
Michael Schwieger
BIOGRAPHIES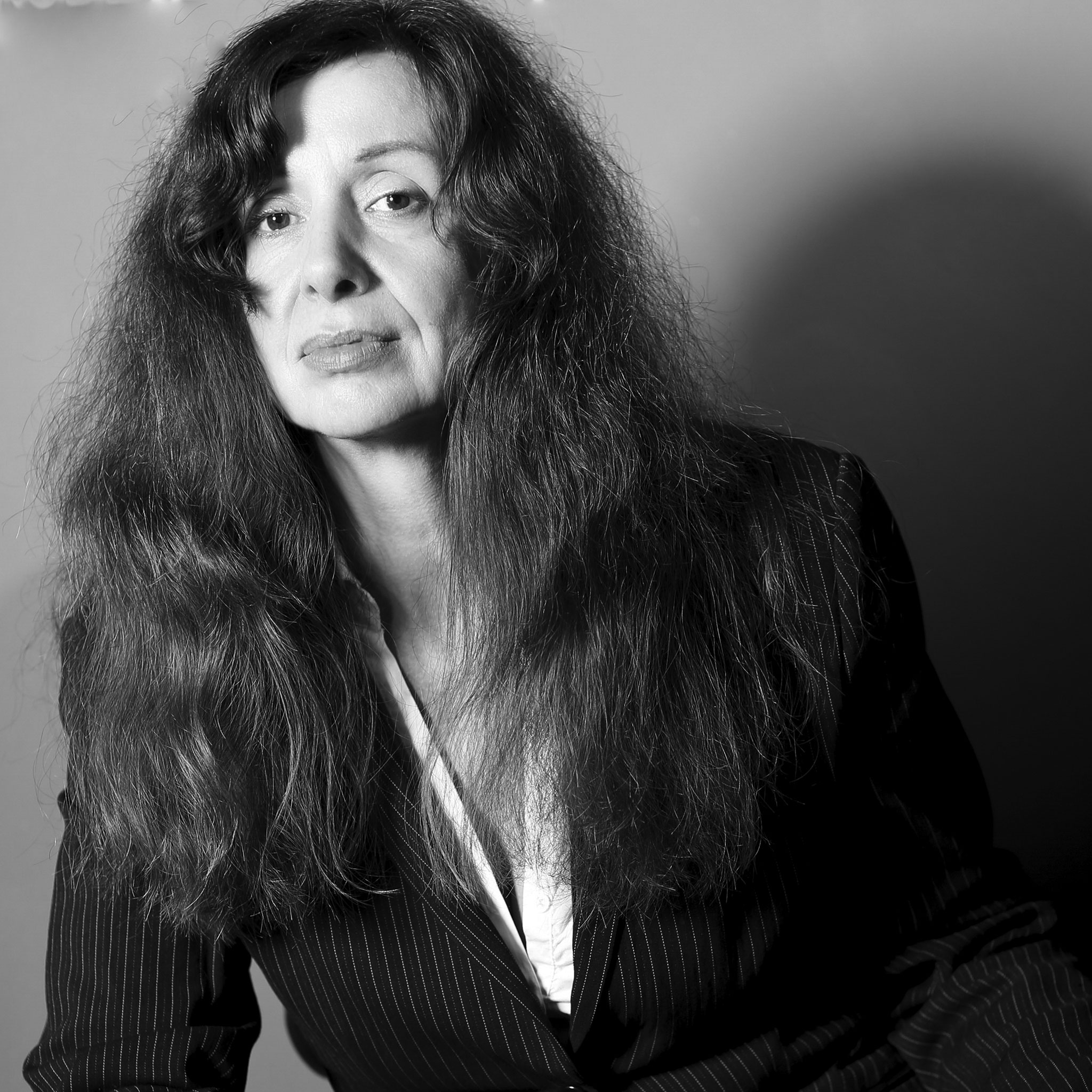 Sylvia Eckermann

- is an artist based in Vienna whose engagement with form and media culminates in critical artistic reflections on socio-political and economic conditions. She works with various media, including digital and physical environments, installations, videos, objects and sculpture, and stages information that structures individual as well as economic entanglements in binary and physical environments. Since the late 1980s, Eckermann has been artistically engaged with the digital space, its nature and possibilities. Initially, she concentrated exclusively on the virtual space, with her interests shifting in the mid-2000s towards the "interface" between real and virtual space. Her early artistic involvement with computer games has earned her the reputation of a Game Art pioneer. She has shown her work in numerous exhibitions and projects internationally, such as the Millennium Dome, London, UK; the European Cultural Capital Graz, AT; Ludwig Forum for International art, Aachen, DE; KIASMA Museum of Contemporary Art, Helsinki, FI; Kunsthalle Wien, AT; Kunsthaus Graz, AT. She is a member of the Technopolitics research group, Vienna. In 2014, she received the inaugural Media Art Prize of the City of Vienna and was awarded the Austrian Art Prize for Media Art in 2018.
syl-eckermann.net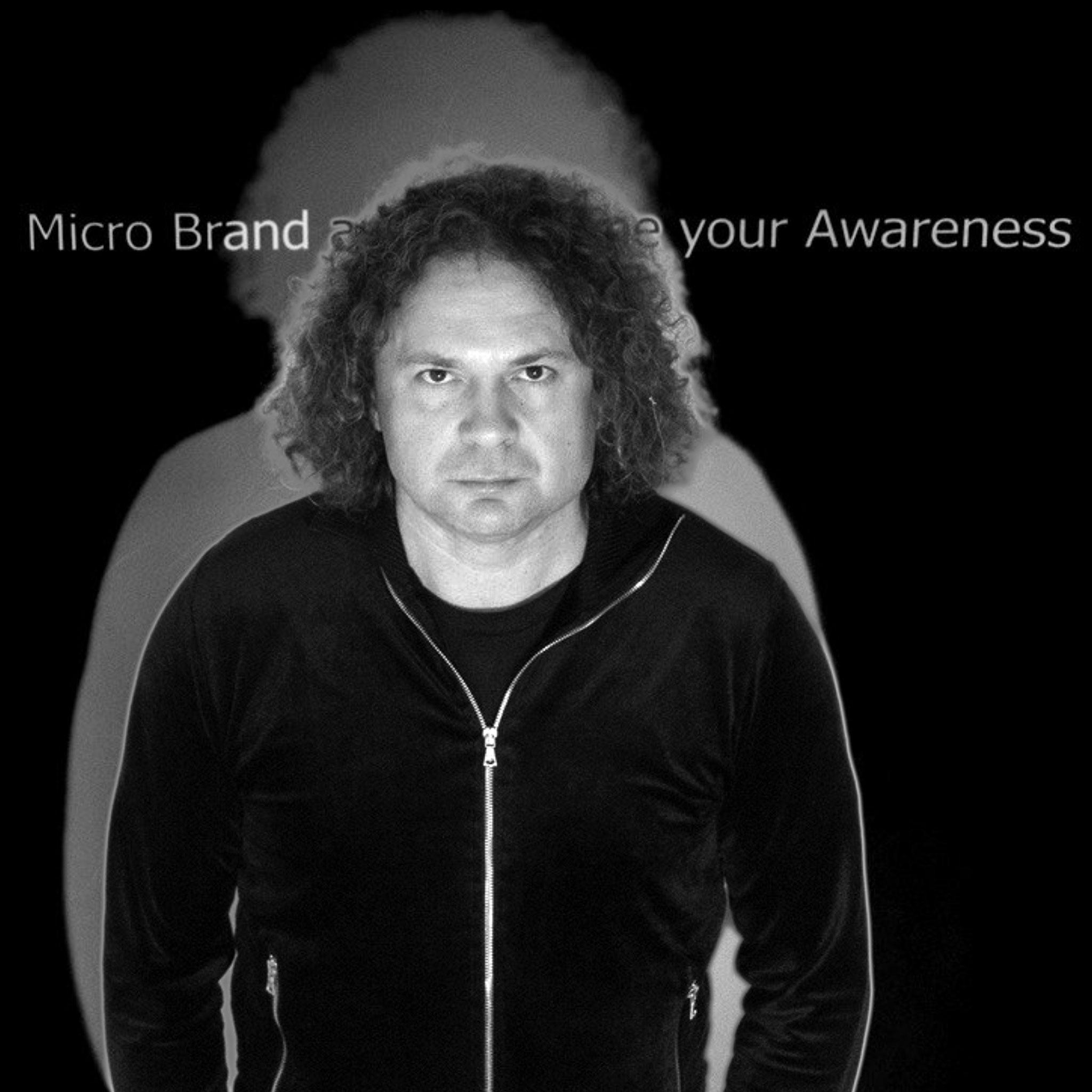 Gerald Nestler

- is an artist and researcher who combines video, installation, performance, intervention, print and text with theory and conversation. He also develops and curates postdisciplinary formats dedicated to collaborative practices between art and other fields of knowledge and experience. In his research, he focuses on the
derivative condition
of technocapitalism, a performative mode whose power to claim the future derives to a significant degree from finance models, operations, and narratives. Since 2014 he examines how the semiotic field of the term
resolution
can be activated as a toolbox against non-transparency and explores
renegade activism
as a form of resistance to transform dissent and critique into forms of insurrection. Gerald's practice is to a large extent based on thinking and making together, especially with the artist Sylvia Eckermann and the Technopolitics research group. He has shown his work and has also published and lectured internationally. He graduated from the Academy of fine arts Vienna and received a PhD from the Centre for Research Architecture, Department of Visual Cultures, Goldsmiths, University of London, where he was also a researcher at Forensic Architecture.
geraldnestler.net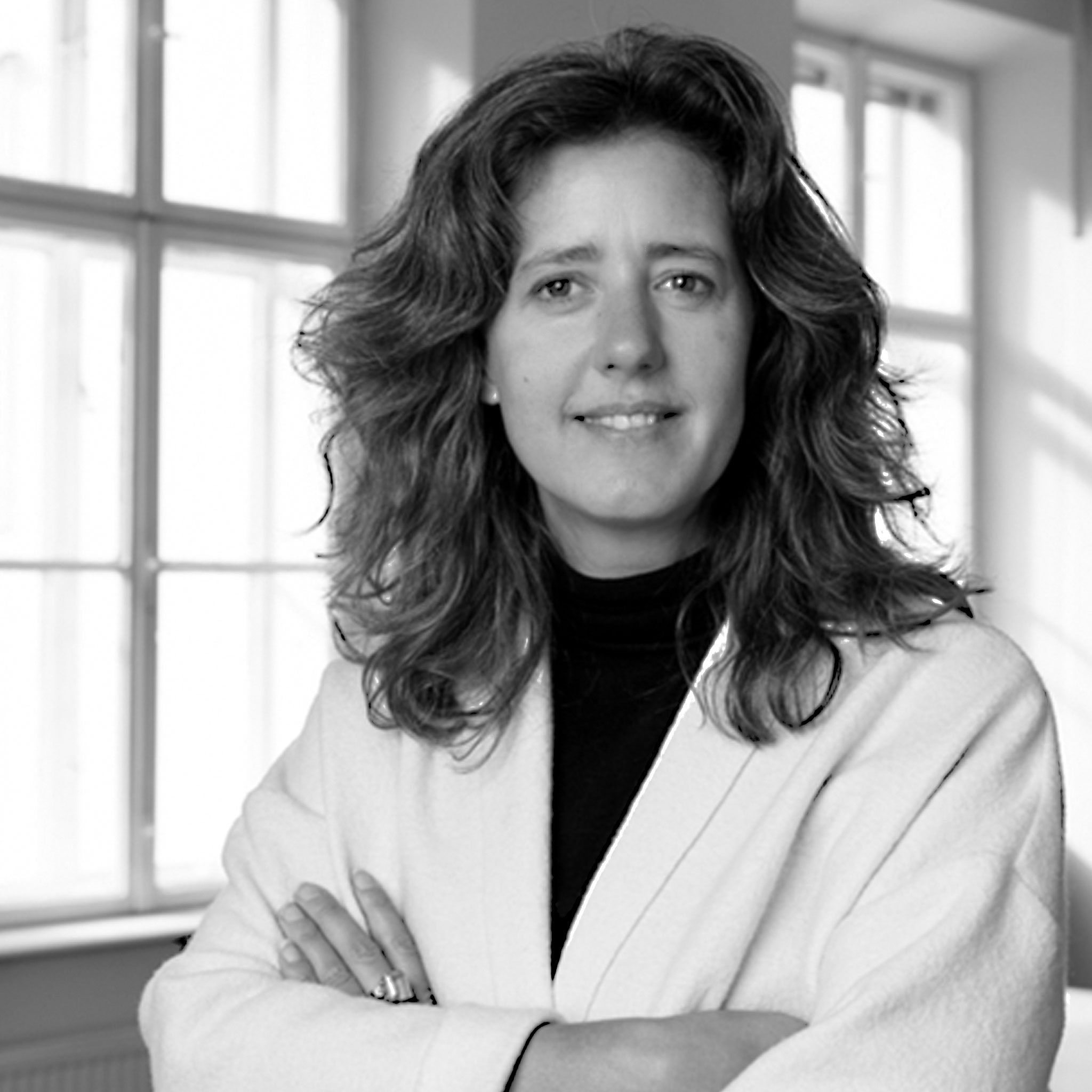 Vera Bühlmann
- has been a professor for architecture theory at Vienna University of Technology since 2016, where she directs the Research Unit Architecture Theory and Philosophy of Technics ATTP. Her work, influenced by the French philosopher Michel Serres, thinks together technics, philosophy, mathematics, and physics on the current state of the art, respectful of knowledge and non-knowledge, such as to develop ways of speaking with ethical adequacy regarding diverse and global challenges. She studied English Language and Literature, Philosophy, and Media Studies at Zurich University and Basel University. In 2010, she co-founded the applied virtuality lab at the Chair for Digital Architectonics at ETH Zurich's Architecture Department, where she organised the Metalithikum Klausuren at Library Werner Oechslin in Einsiedeln between 2012-2016. Together with Ludger Hovestadt, she is also the editor of the eponymous applied virtuality book series (published by Birkhäuser since 2012). attp.tuwien.ac.at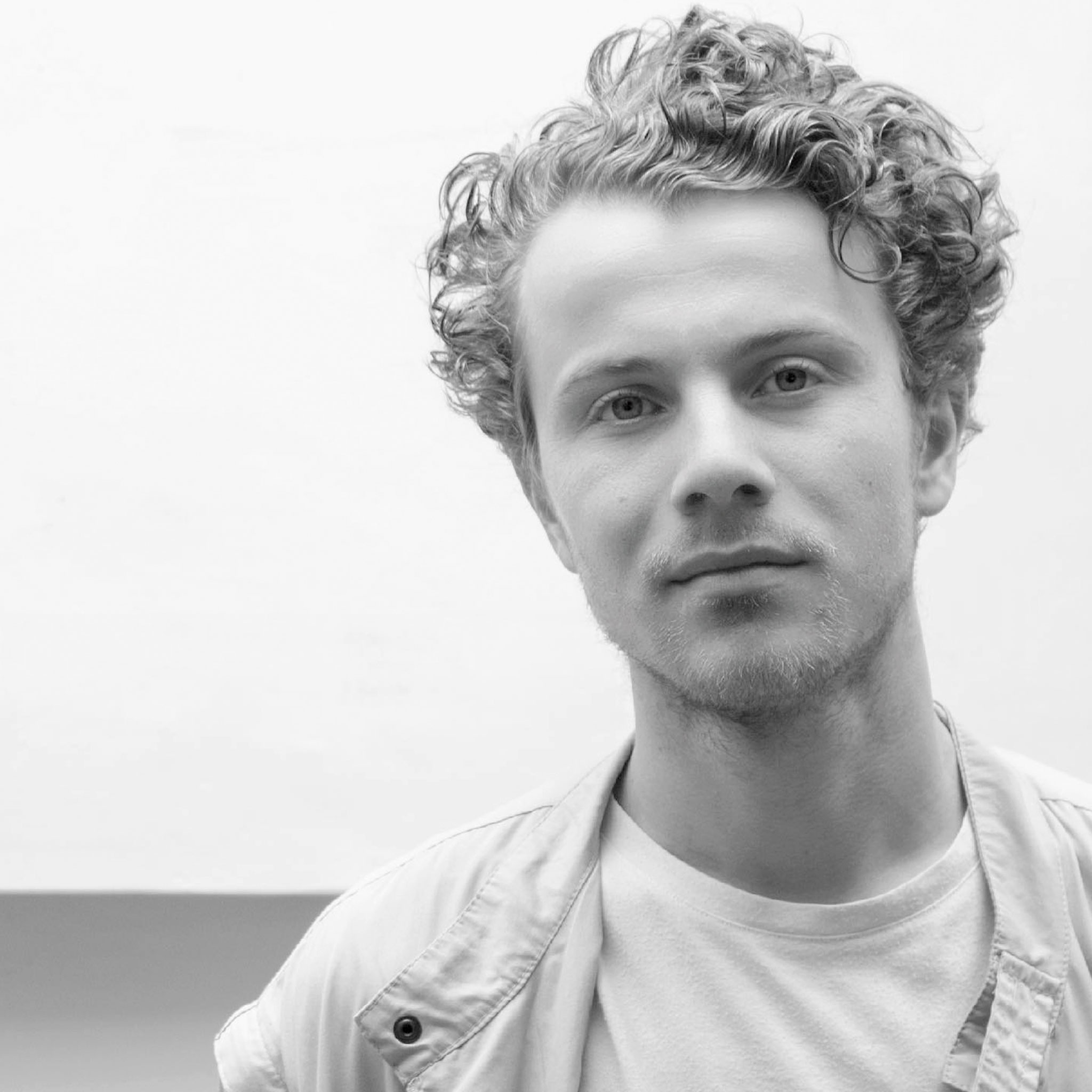 Rémi Deymier
- is an artist. Born in France in 1993, he is now living and working in Vienna. He studied painting at the Venice Academy of Arts from 2015 to 2019 and was subsequently invited for a two-year artist residency at the Bevilacqua La Masa studios. His work has been exhibited several times across Italy.

Philipp Engel
- ist freischaffender Tontechniker, Musiker und Musikproduzent. Seine Arbeit umfasst live Beschallung in diversen Musikgenres, Theater, Tanz und Performance-kunst sowie künstlerisches Schaffen als Musiker in den Bereichen Pop, Punk und experimentelle Musik. Als Aufnahmetechniker, Tonmischer und Mastering Engineer ist er für zahlreiche Veröffentlichungen der Independent Musik mitverantwortlich. Darüber hinaus ist er als technischer Planer und Ausstatter in der Veranstaltungsbranche aktiv.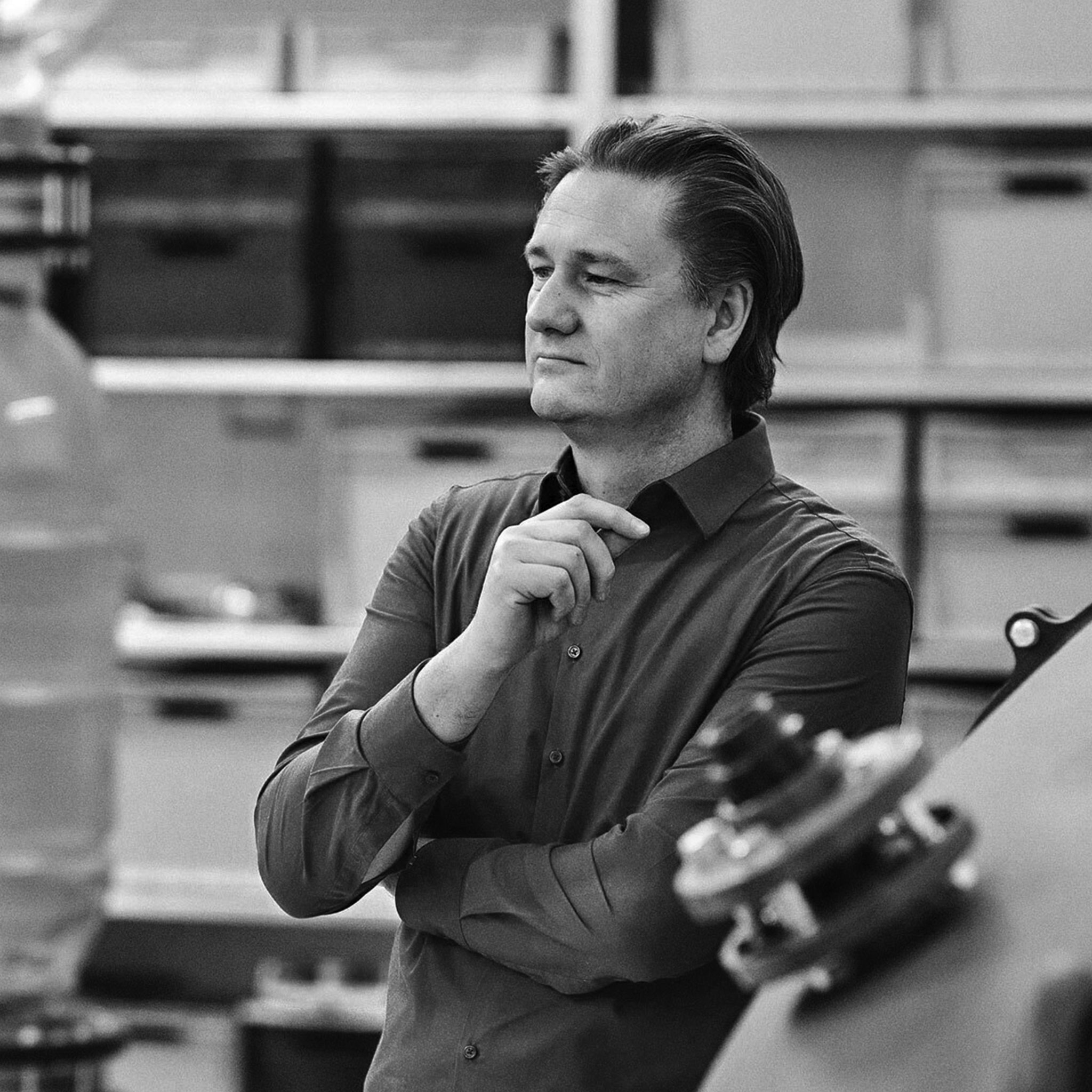 Thomas Feuerstein
- interweaves art, literature and philosophy with economics, politics, digital media, and biotechnology to create artistic narratives. The works include spacious installations, processual sculptures, drawings, radio plays, bio- and net art. He studied art history and philosophy and received his doctorate from the University of Innsbruck in 1995. He was co-editor of the journal Medien.Kunst.Passagen and worked on research commissions on art and architecture and art in electronic space. Since 1997, Feuerstein has been a lecturer and visiting professor at universities and art colleges. thomasfeuerstein.net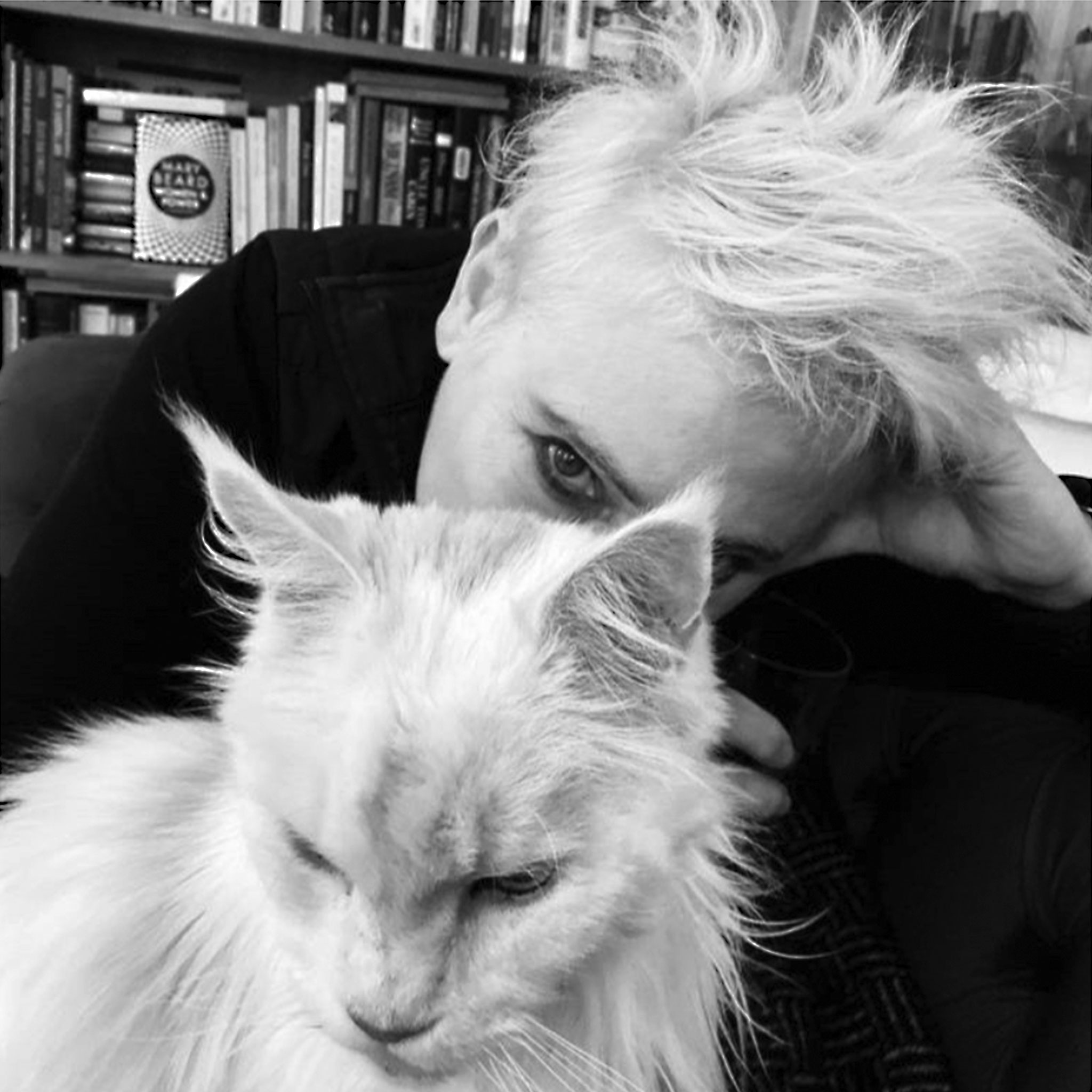 Johnny Golding
- is a philosopher/poet. Born in New York, lives and works in London. Studied at the Universities of Toronto and Cambrdige. When times were dark and haunted, she built a house. Likes the company of wild mustangs, big boned cats and, more recently, sentient beings of the 8-legged variety. Holds the chair as Professor of Philosophy and Fine Art at the Royal College of Art (London)t, is PI on two Artificial Intelligence Design labs with Hong Kong Polytechnic, head of the proto-Centre in Radical Matter at the School of Humanities, RCA. Golding's take on art, philosophy and the wild sciences has been given strong support over many years by FwF PEEK (Austria) / Angewandte, University of the Applied Arts Vienna. Has a particular penchant for Memphis blues, ska, and jellyroll (but not necessarily in that order). rca.ac.uk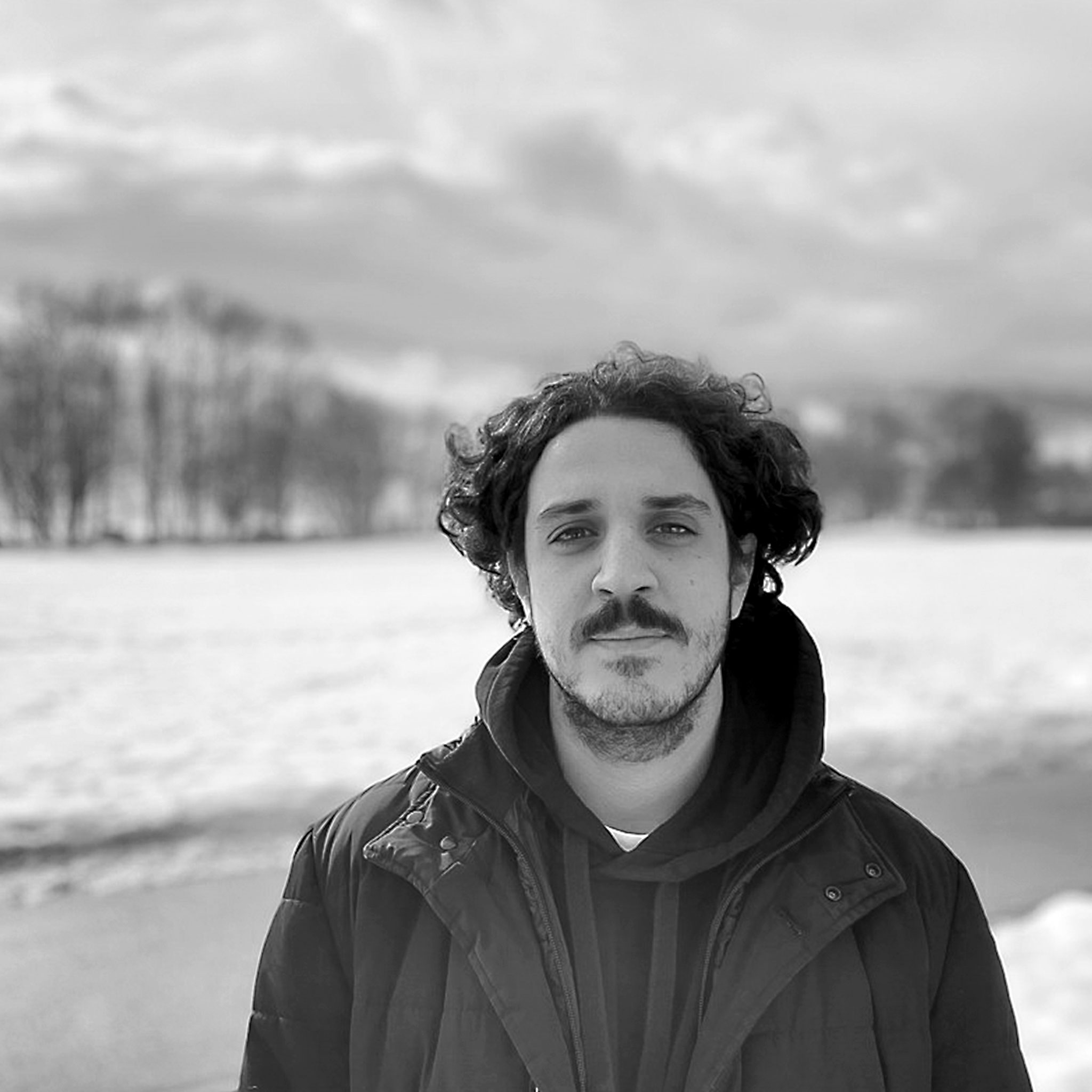 Cenk Güzelis
- is an architect, researcher, and media artist based in Innsbruck, Austria, currently holding a position as a faculty member and PhD fellow at ./studio3, the Institute for Experimental Architecture at Innsbruck University. His design projects, teaching, and research examine hybrid modes of spatiality and embodied telepresence through performative new media installations revolving around online culture, ubiquitous computing, post-human critique, and spatial internet. cenkguzelis.com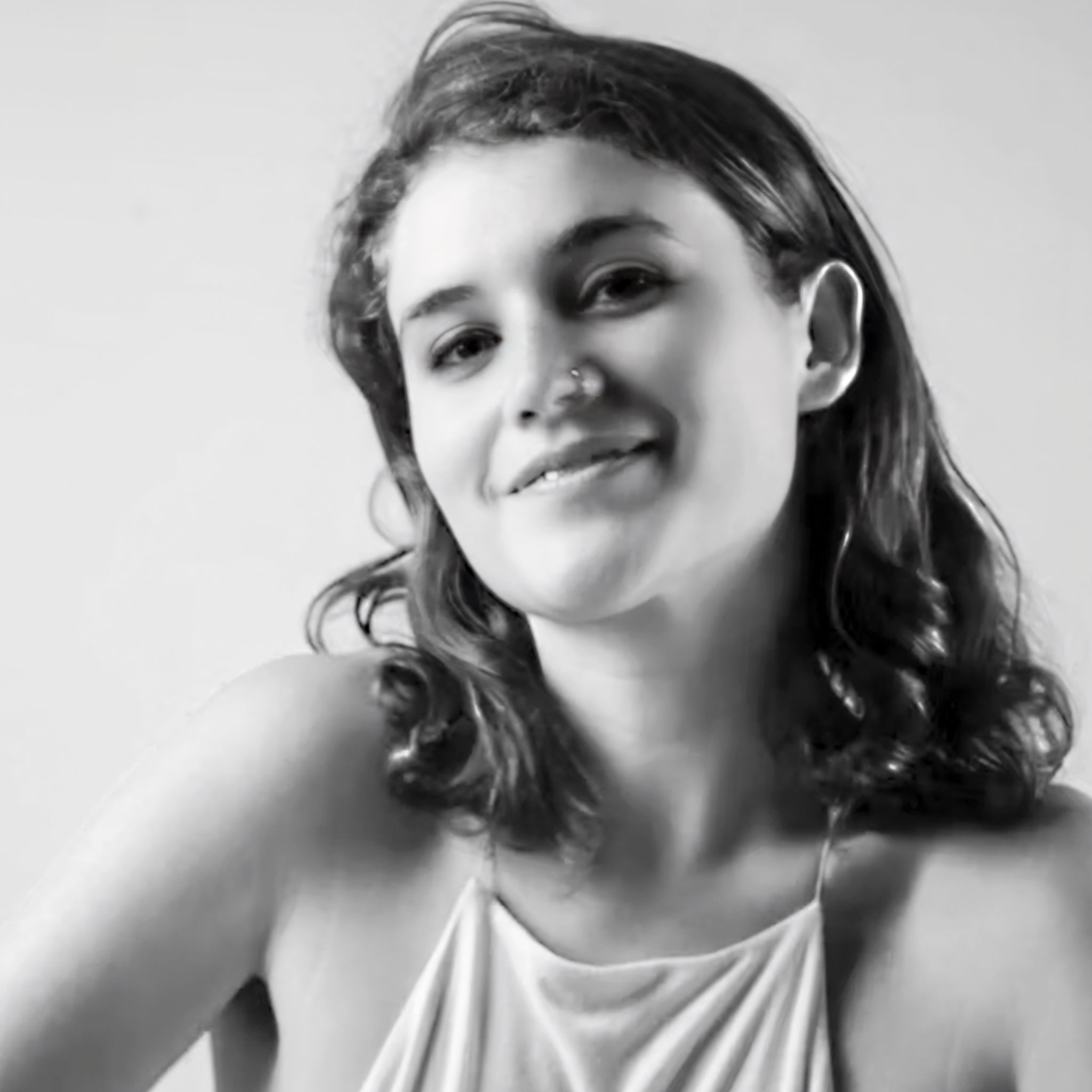 Carmen Lael Hines
- is a curator, lecturer and researcher based at the department of Visual Cultures (TU WIEN). Her research engages Platform Capitalism, Gender/Sexuality Studies and Theories of Social Reproduction which inform work exploring digital contraception, dating apps, home automation, amongst other topics. Her academic, artistic and curatorial activities have beenpresented in spaces including: Architekturzentrum Wien, Austrian Cultural Forum New York, Institute for Contemporary Art Graz, Austrian Pavilion (Biennale Architettura 2021), University of Bologna and e-flux Screening Room (NY). In November 2023, she will co-curate an exhibition in the Exhibit Galerie of the Academy of Fine Arts (Vienna) and edit a research volume for the Bloomsbury Posthumanism Series. She has a B.A. in English Language and Literature from the University of Oxford, and an M.A. in Contemporary Art Theory from Goldsmiths College, University of London.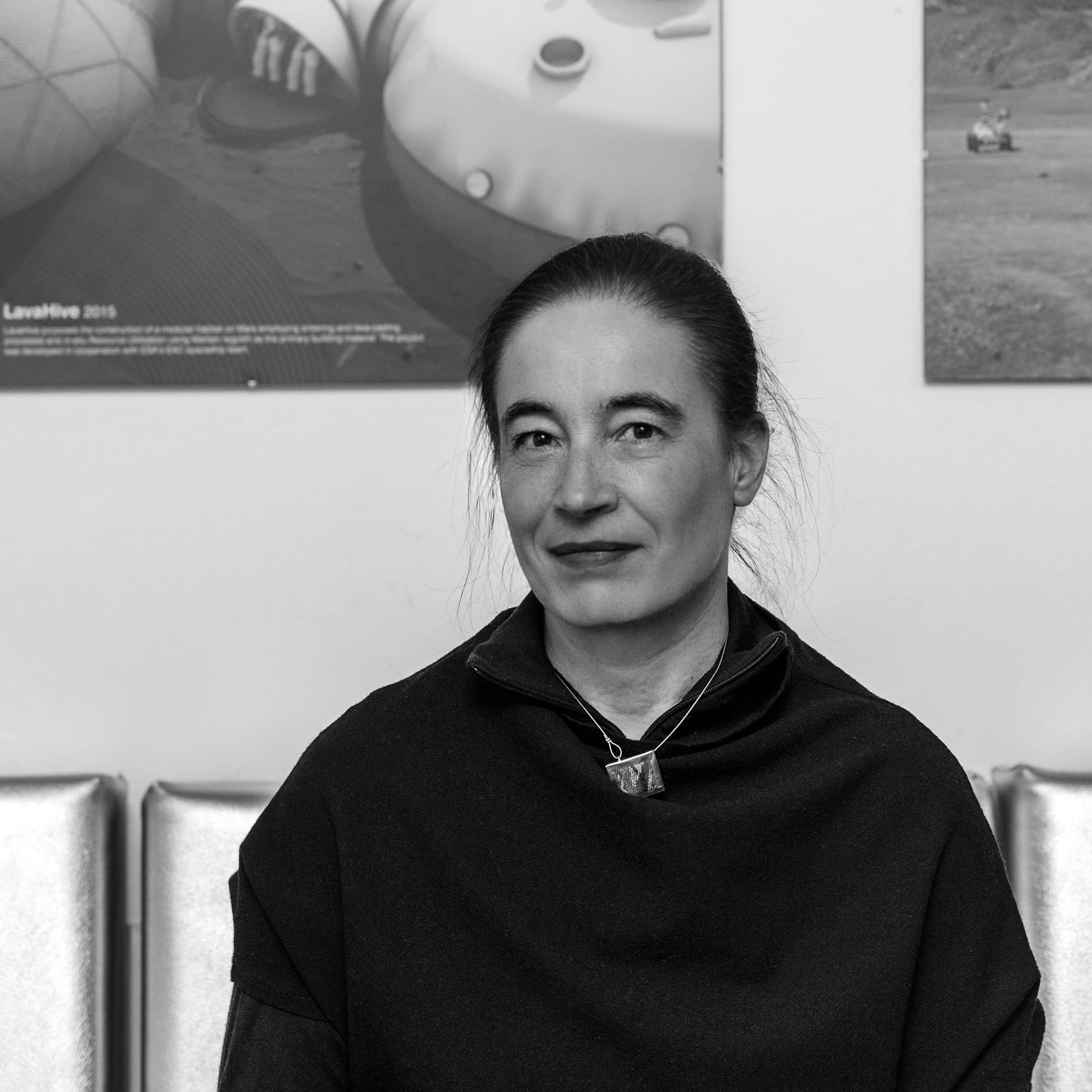 Barbara Imhof
- is space architect, design researcher, and educator. She combines two main work paths: one is about designing systems, mission elements and habitats for extreme environments and living beyond the earth's atmosphere; the other path is designing proto-architectural applications through translating biological role models into architecture and design and integrating biology into architecture. She enjoys working across disciplines including the realm of the arts. In the past 20 years she has been collaborating with well-known artists in diverse projects. liquifer.com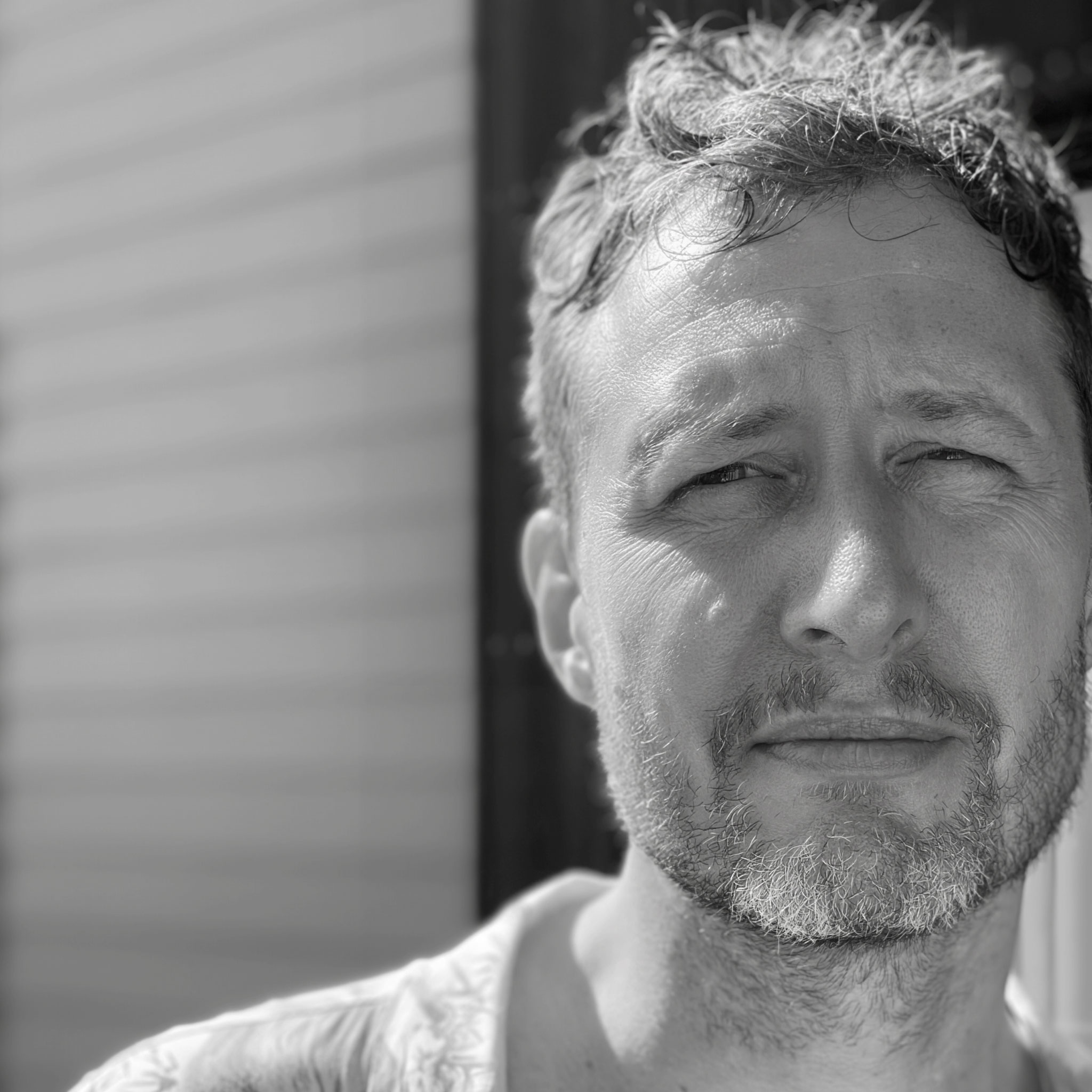 Marian Kaiser
- is a writer, media theorist, concept and project developer who lives in Berlin and Kinshasa. He studied Theory and History of Media, Literature, Philosophy, and Southeast Asian Studies at the Humboldt University of Berlin and has been a lecturer and researcher at universities in Berlin, Dresden, Yogyakarta and Giessen. Marian Kaiser regularly collaborates with artists and designers in a variety of media and formats, producing works at the interstices of fiction and theory, literature and technology. He has published extensively and also works as an author for film and series, currently on a collaborative script on the abyss of expat live in the Democratic Republic of Congo.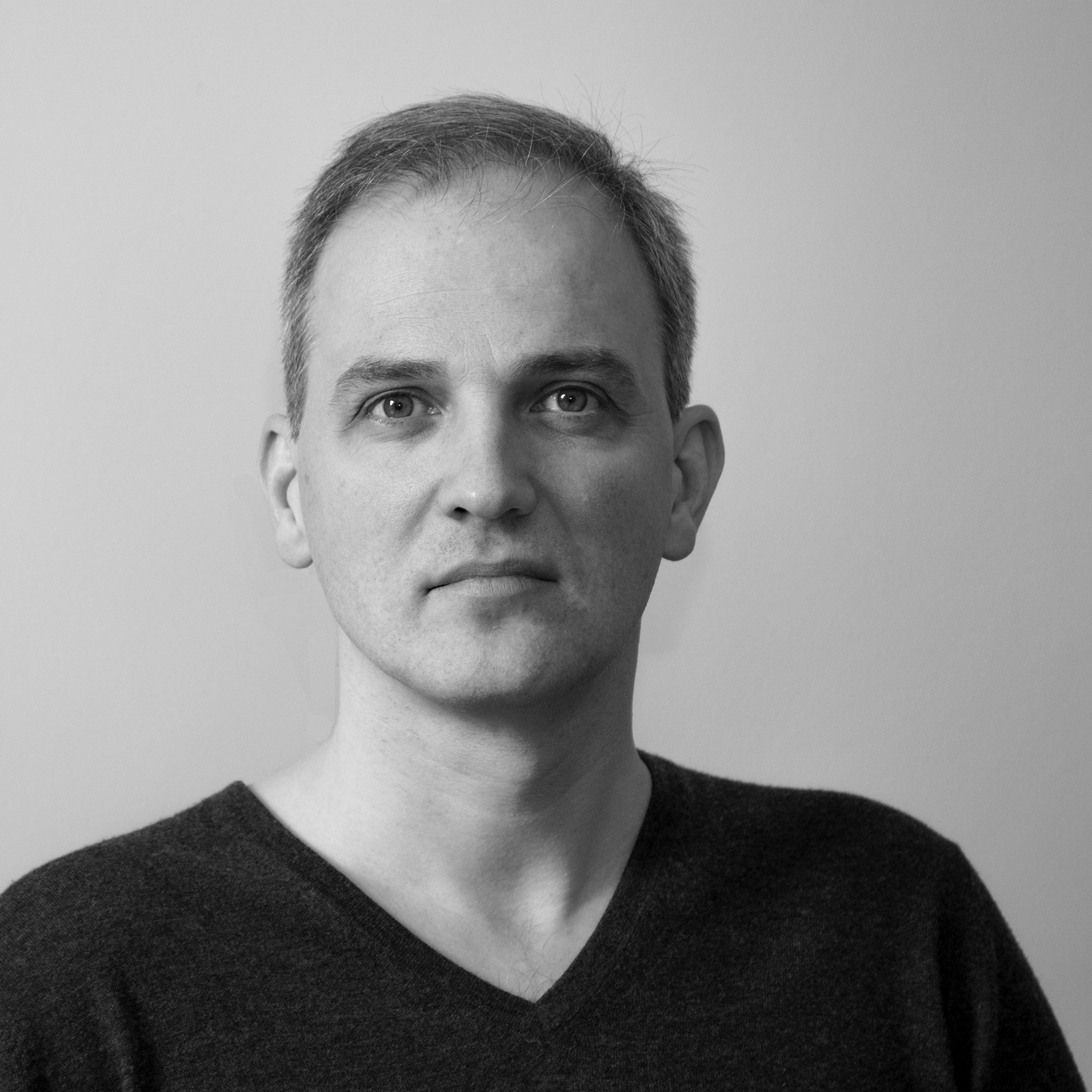 Volkmar Klien
Growing up in Vienna, Volkmar Klien spent his childhood engulfed in the city's rich musical life with all its glorious traditions and engrained rituals. Working from this background Volkmar Klien today strives to extend traditional practices of composing, producing, and listening far beyond the established settings of concert music. He works in various areas of the audible and occasionally inaudible arts navigating the manifold links in-between the different modes of human perception, the spheres of presentation and the roles these play in the communal generation of meaning. volkmarklien.com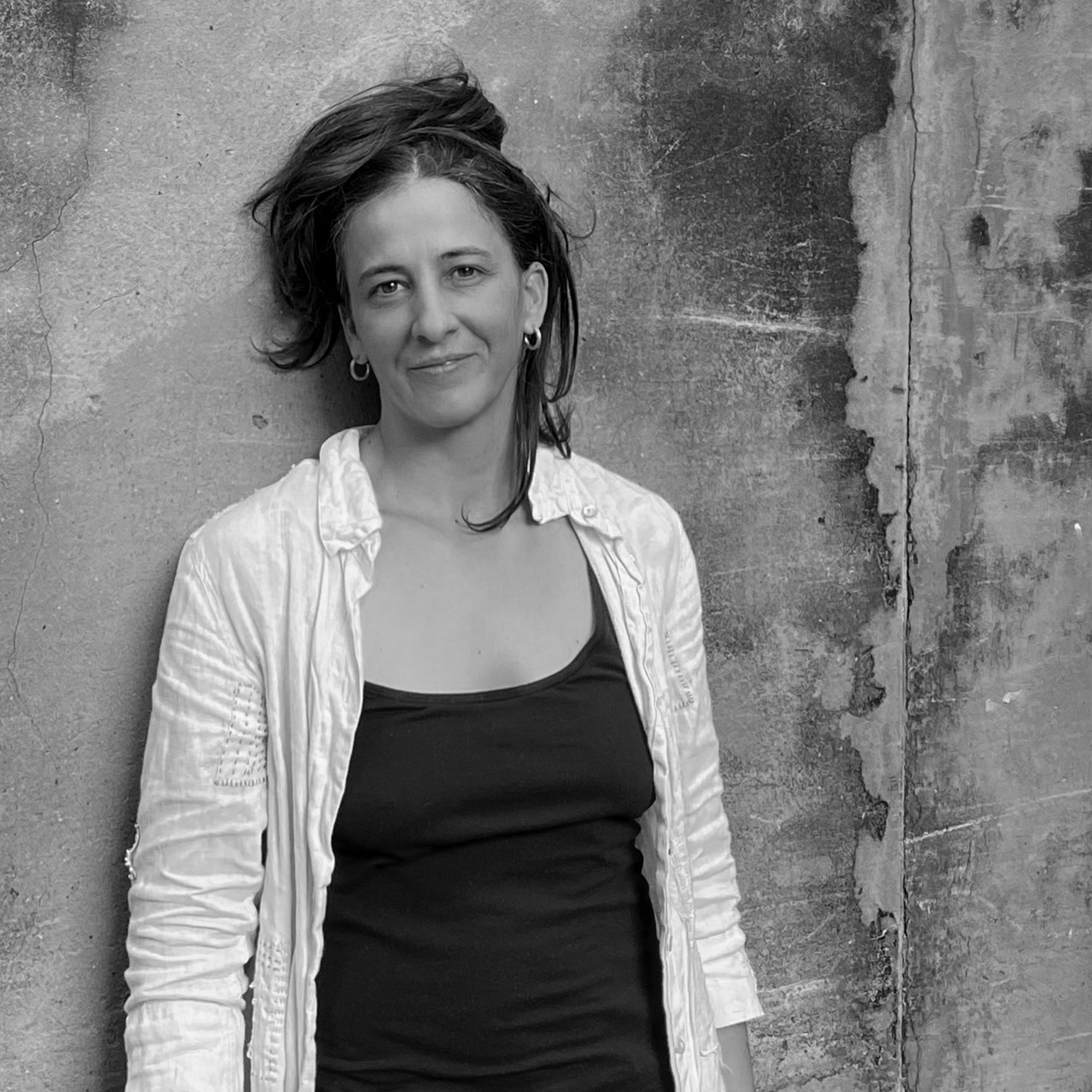 Martha Laschkolnig
Born in 1980 in Linz, Austria, Martha Laschkolnig lives and works in the Carinthian village St. Stefan im Gailtal. She studied painting and graphic arts with Prof. Franz Graf at the Academy of fine arts Vienna from 2000-2006. Since 1998 she has had numerous artistic collaborations, exhibition participations, performative appearances from Europe to Australia at festivals, on stages, in streets and the circus, as a visual artist, clown, performer, musician, presenter, actress.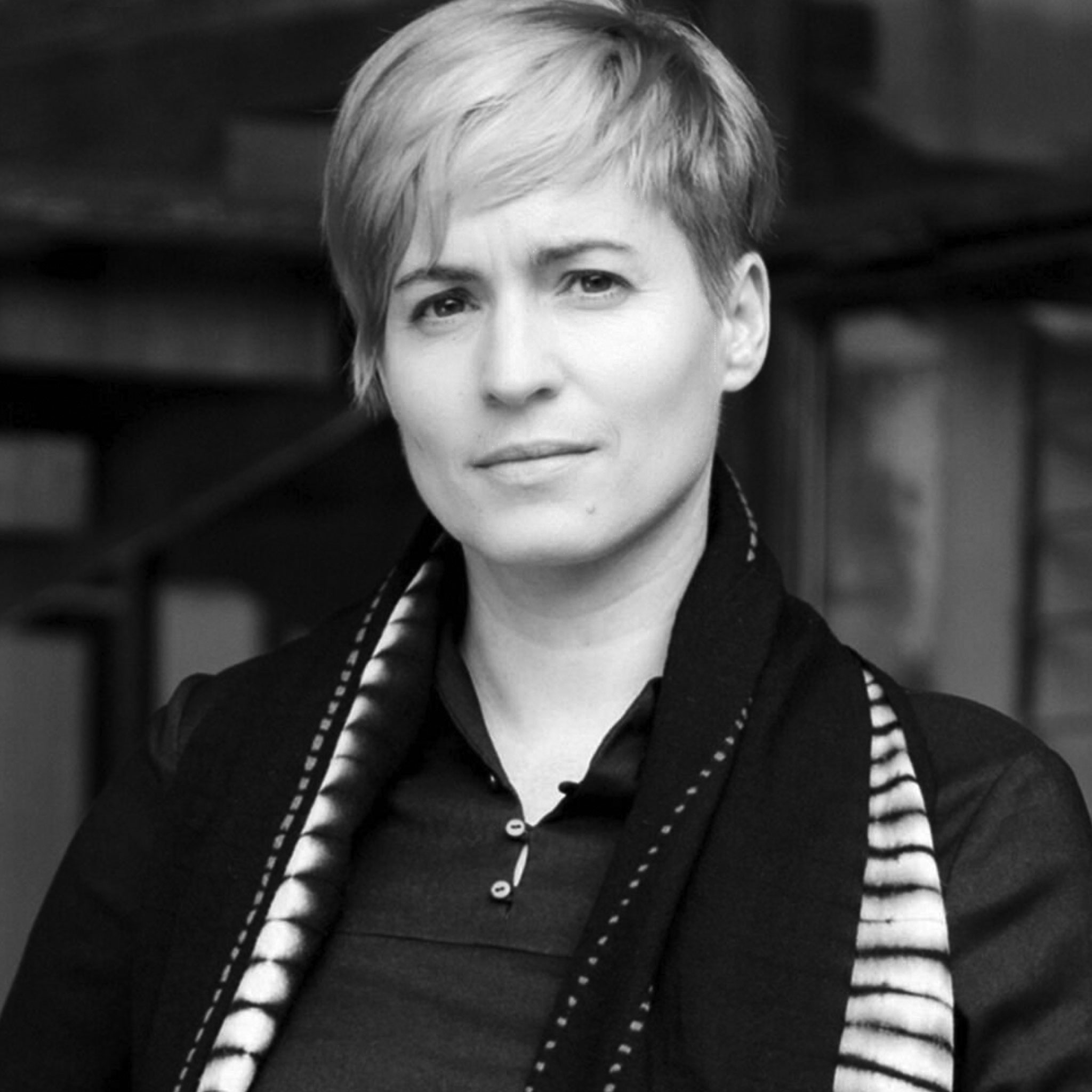 Manu Luksch
Senegalese rappers, an Emirati blogger, Akha elders from the Mekong Quadrangle, and queen of the silver screen Tilda Swinton are just some of the voices that inhabit Manu Luksch's work, interrogating archives, regimes, and processes in networked societies, to ask: What forms of resistance remain effective in the face of the massive concentration of predictive power? Manu is founding member of ambientTV.NET (Ambient Information Systems), a long-time collaboration with Mukul Patel. She was Roberta Denning Visiting Artist at Stanford University (2021), Artist in Residence 2020/21 at Birkbeck's School of Law and Open Society Fellow 2018/19. She is currently Honorary Fellow at the University of Exeter, Artist Researcher at Radical Matter (a PEEK funded research programme at Die Angewandte and RCA), and Senior Research Associate at the AiDesign Lab 'Real World Artificial Intelligence Narratives', Royal College of Art, London.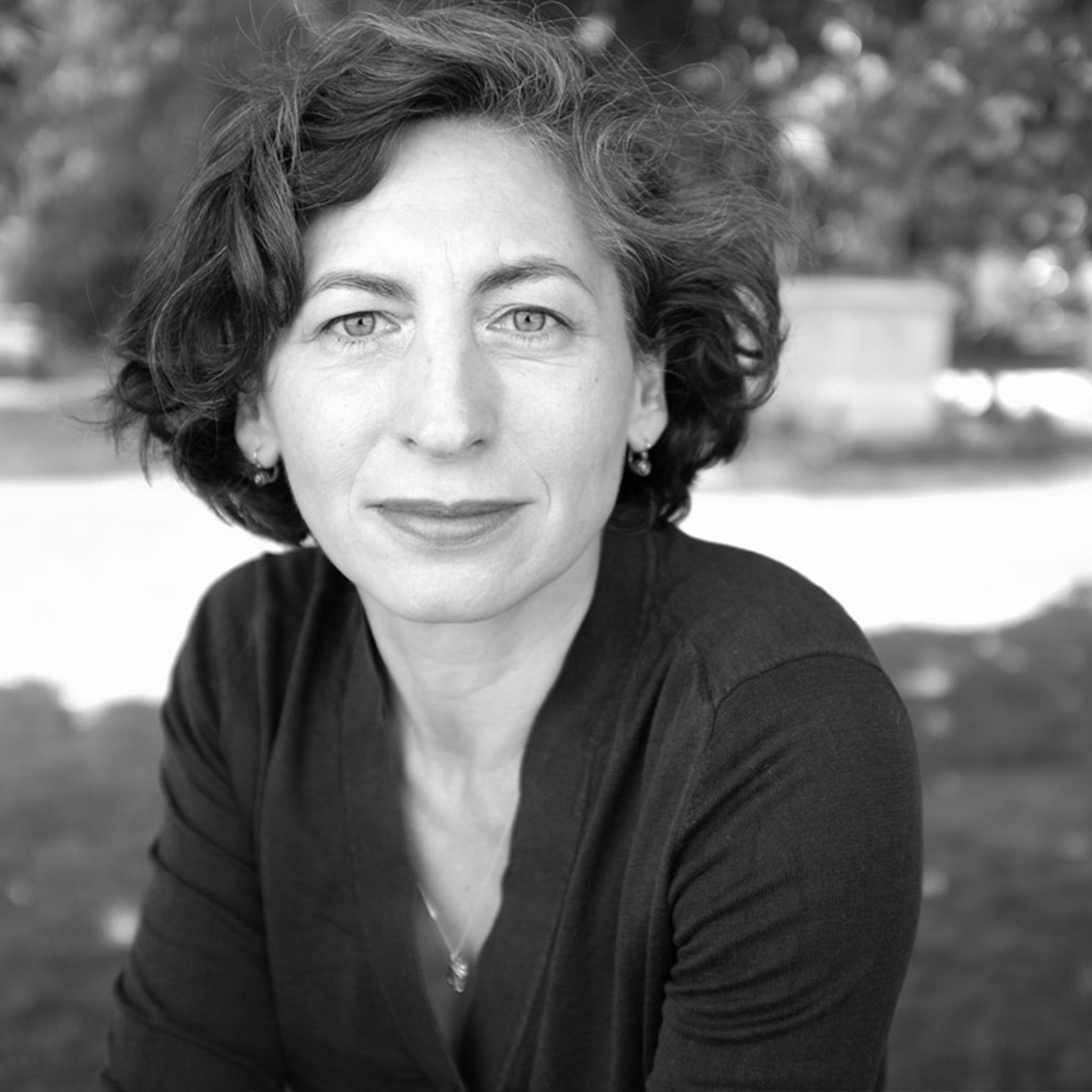 Anna Mendelssohn
Born 1976 in Vienna. Studied acting in Great Britain. Since 2004 she has been an ensemble member of the company "toxic dreams" and has performed in over 38 of their productions. She has performed with a number of other choreographers and directors (such as Mara Mattuschka, Anna Maria Nowak, Superamas, ICTUS, Jan Machacek, Peter Stamer, Andre Turnheim and others), acted in films (of Miriam Bajtala, Michaela Schwentner, Thomas Marschall) and works as a voice-over actress. Her own theatre performances - e.g. Cry Me A River, Here and Now, What?, Feminism and the Bauchgefühl, Amazon – River Deep, Free Speech? ! - deal with the mechanisms of language in social and political contexts. They have been shown at festivals and on stages throughout Europe and have won several prizes.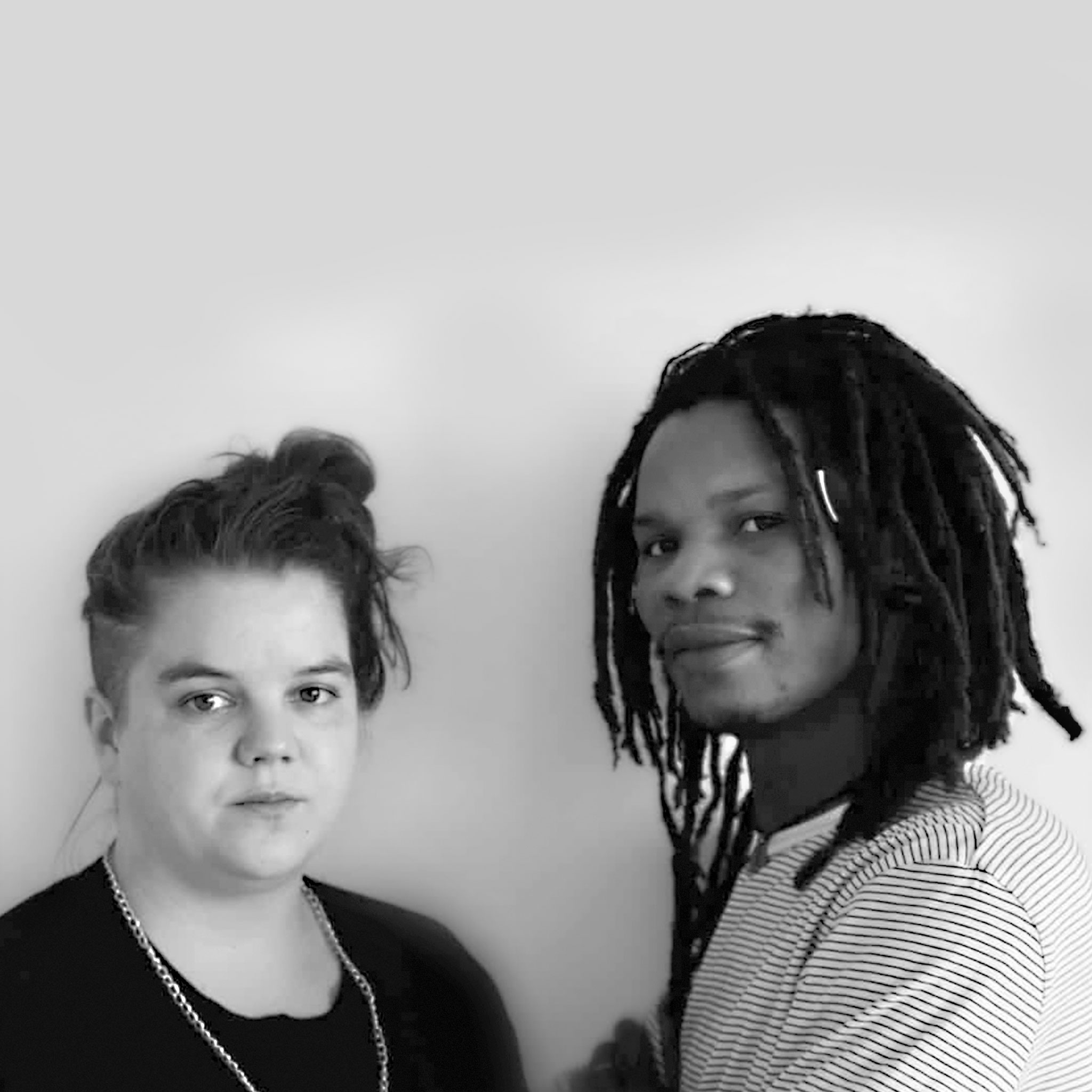 Mukenge/Schellhammer
- consists of Christ Mukenge (*1988 in Kinshasa) and Lydia Schellhammer (*1992 in Konstanz). Since its formation in 2016, the duo has been living and working between Germany and Kinshasa. Mukenge/Schellhammer processes its experiences and investigations in the very different social and economic systems of Europe and the Democratic Republic of Congo in an ongoing artistic process that includes digital and analog paintings and drawings, experimental videos and performances. Through its everyday engagement with the radically different effects of planetary forces on local reality, it has developed a highly subjective approach to contemporary issues of globalization, postcolonialism, and interculturality. Mukenge/Schellhammer explicitly does not understand its artistic work as political; the political, however, constantly plays itself out on it. Mukenge/Schellhammer's works have been shown internationally, including at the pan-African video festival "BodaBoda Lounge" (2020), the Guggenheim Museum in New York (2020/2021), the National Museum of the DRC (2021), ifa Galerie Stuttgart (2022), and the Yango Biennale Kinshasa (2022). mukengeschellhammer.com/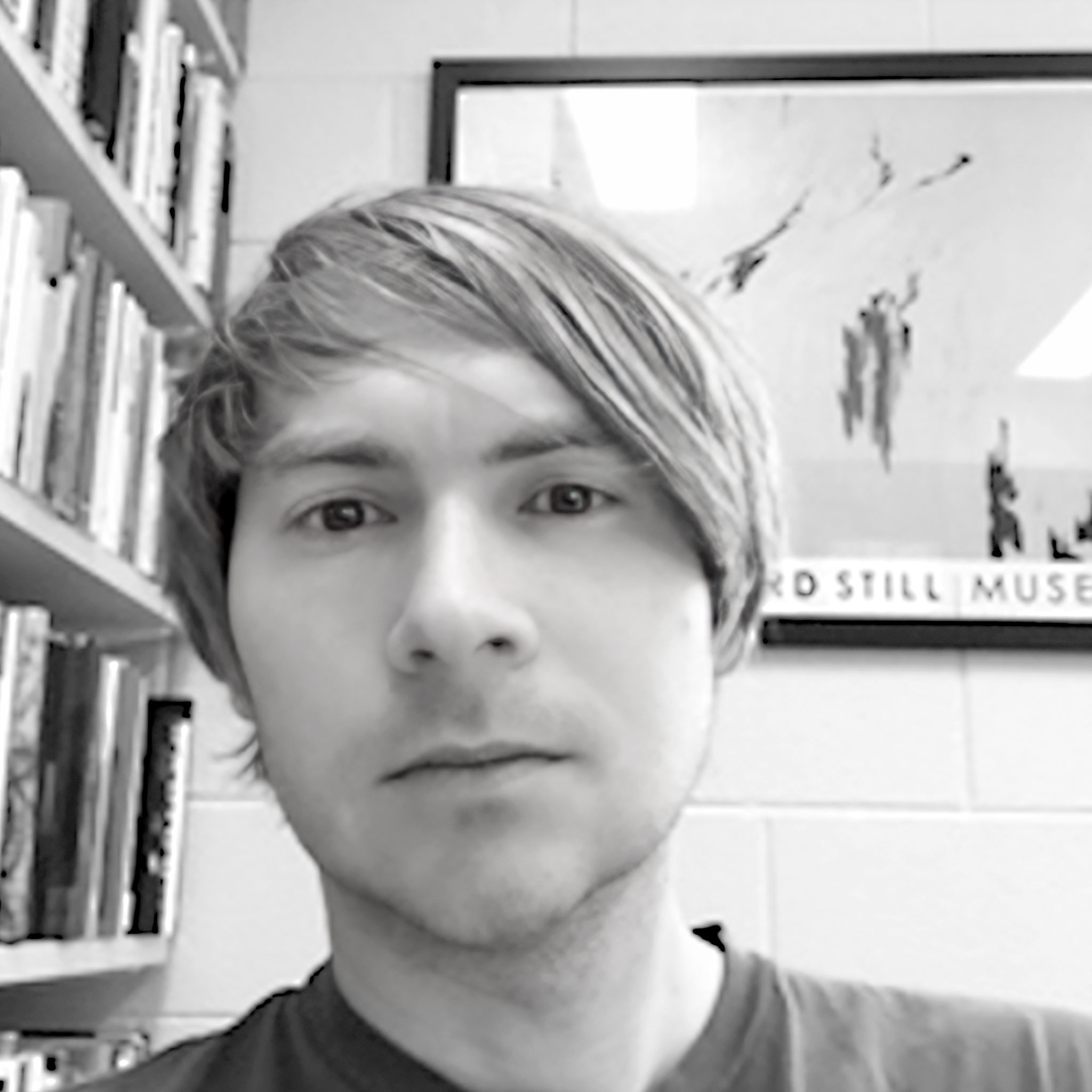 Thomas Nail
- is Distinguished Scholar and Professor of Philosophy at the University of Denver. His research focuses on the philosophy of movement and combines the insights of process philosophy and new materialism to develop a unique kinetic philosophy. His methodology is motivated by pressing contemporary concerns and deeply rooted in historical and empirical research. He is the author of numerous books, including The Figure of the Migrant, Theory of the Border, Marx in Motion, Theory of the Image, Theory of the Object, Theory of the Earth, Lucretius I, II, III, Returning to Revolution, and Being and Motion.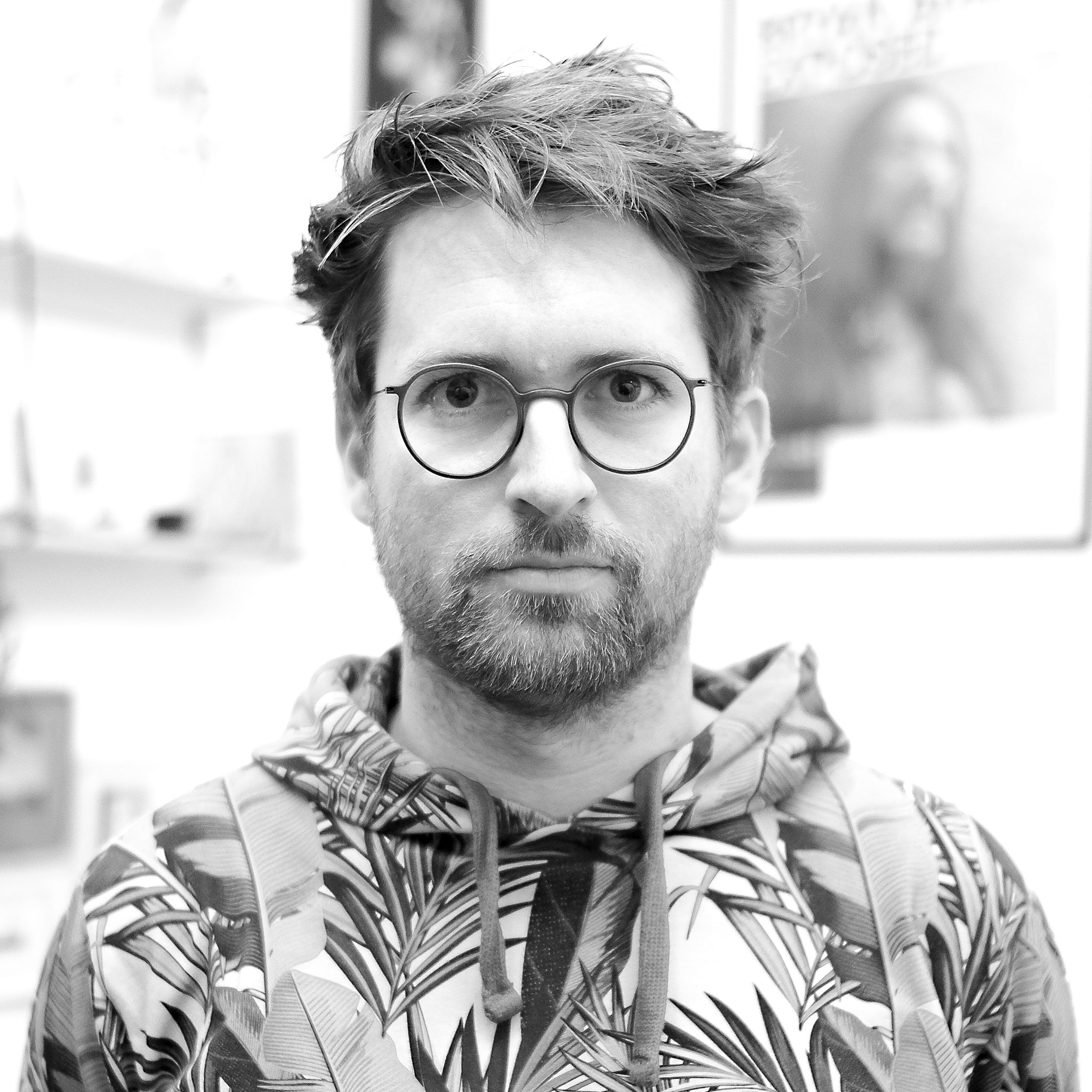 Markus Passecker
- is an XR creator and UX designer. He creates XR applications for inspiring visitor experiences inside and beyond the museum world. He received his MA in Digital Media Technology with a specialisation in Experimental Media and Digital Healthcare from the University of Applied Science, Sankt Pölten. His personal creative focus lies on the explorations of the connection between the physical body and media technologies (e.g. biofeedback controlled installations and performances). markuspassecker.com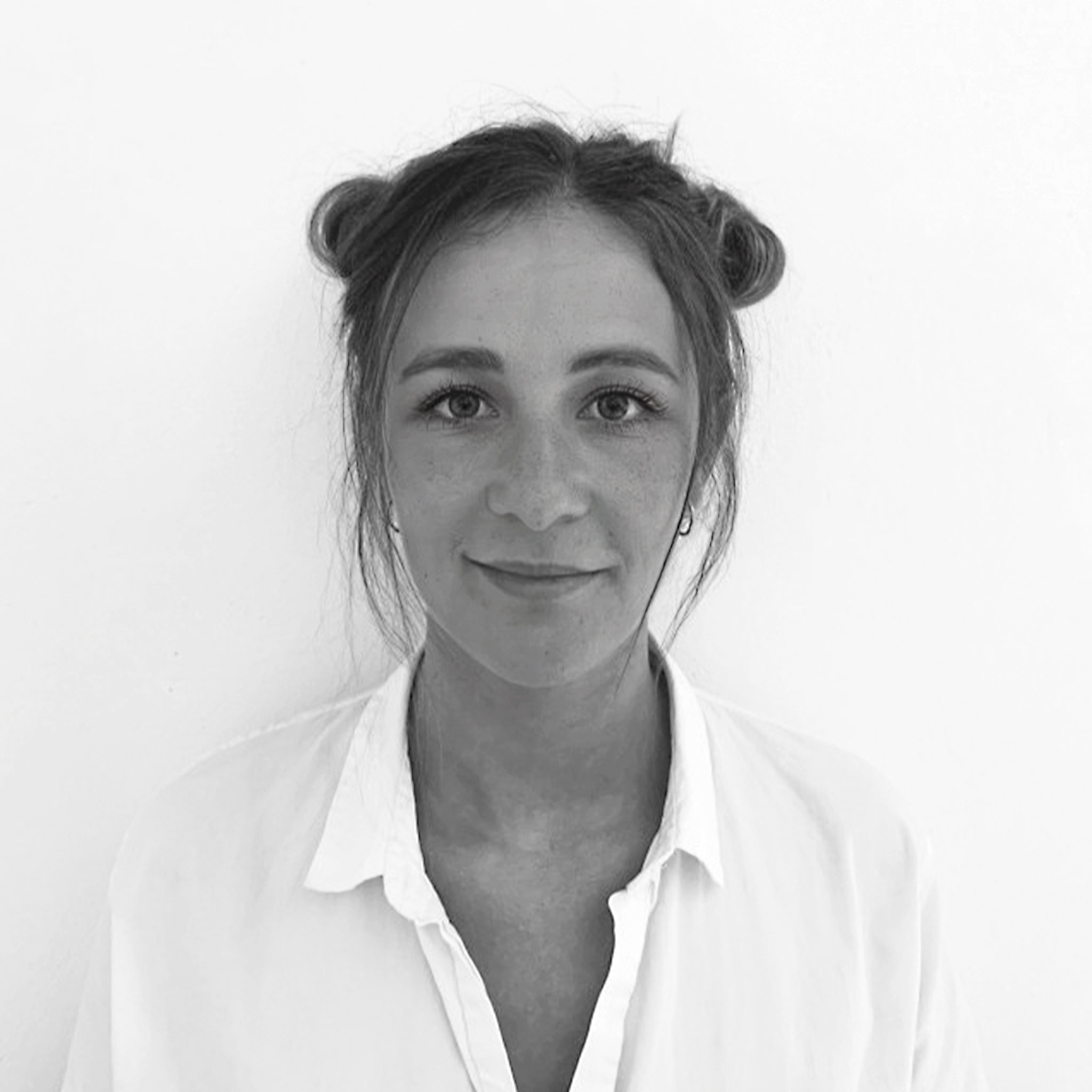 Anna Pompermaier
- is an architect, media artist, researcher and lecturer at ./studio3, the Institute for Experimental Architecture at Innsbruck University. Her artistic research and practice investigates the influences of immersive technologies on our everyday experiences and interpersonal interactions in the upcoming livable domains. Through XR multisensorial installations she explores multi-layered materialities, hybrid assemblages, and new relationships between humans and non-humans following the posthuman and new materialism theories.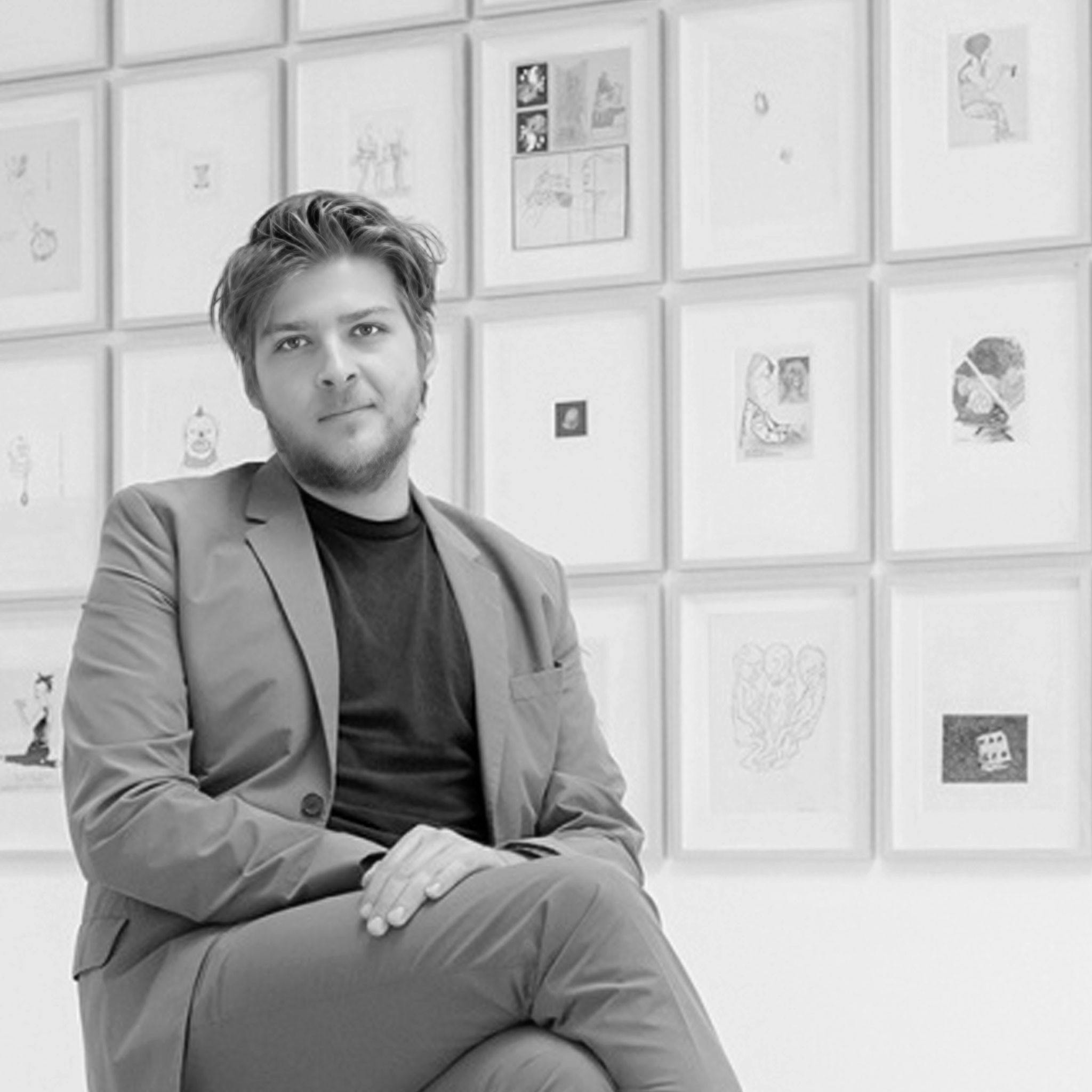 Maximilian Thoman
- is the artistic director of mkt - Büro für intermedialen Kommunikationstransfer, an art association based in Innsbruck, Austria. In addition to various curatorial activities for exhibition projects and lecture series, he was a board member of the interdisciplinary cultural association p.m.k - Plattform mobile Kulturinitiative, Innsbruck, and a member of the editorial advisory board of the online magazine continent (2015-2020). In 2019, he took over his parents' Galerie Elisabeth & Klaus Thoman. Maximilian Thoman lives in Innsbruck and Vienna.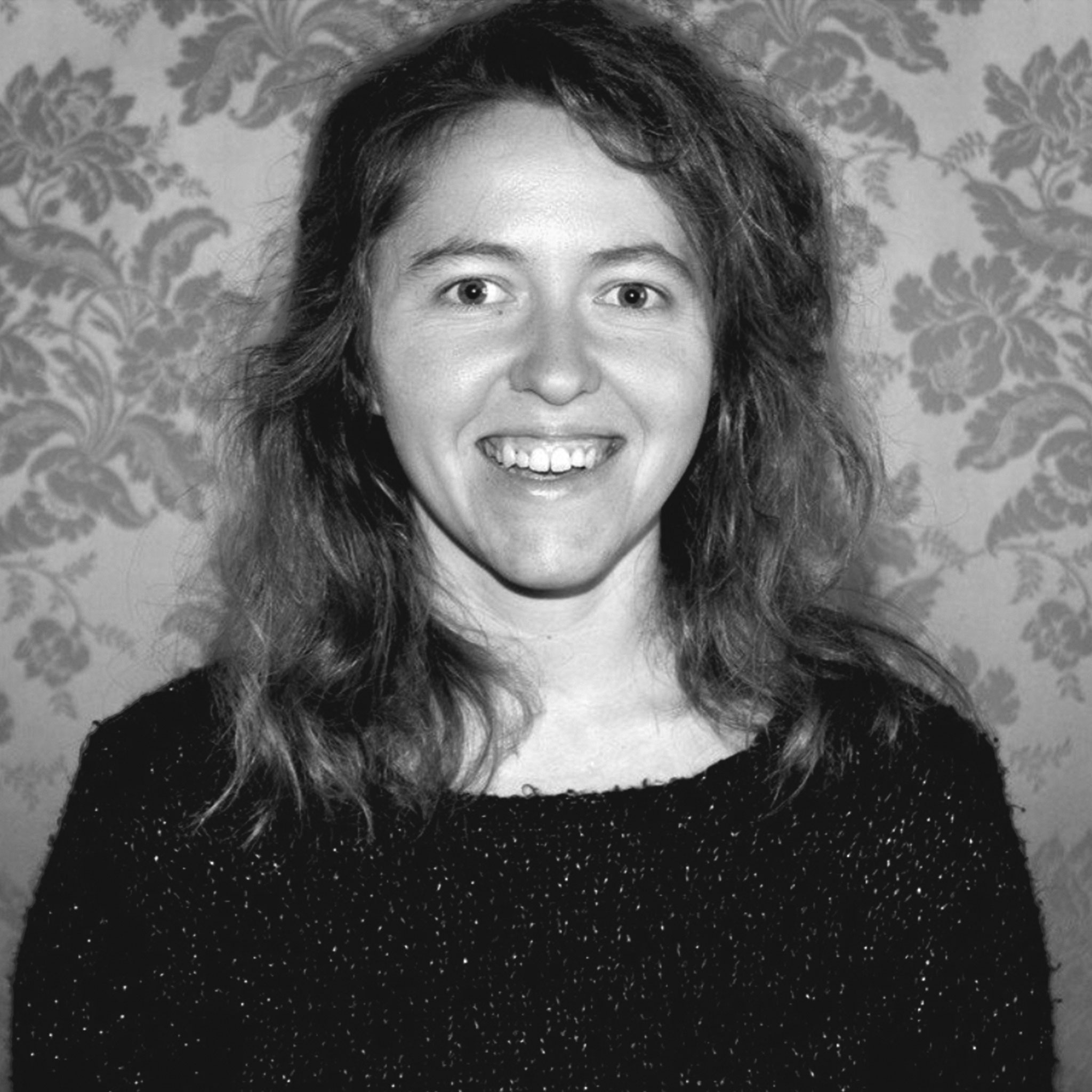 Tanja Traxler
- is an award-winning science journalist, author, and university lecturer based in Vienna. She graduated in theoretical quantum physics at the University of Vienna. Since 2021, she is head of the science department of the Austrian newspaper DER STANDARD. She is a lecturer for philosophy of quantum physics at the University of Applied Arts Vienna. Previously, she was lecturer at the University of Vienna, Faculty of Physics. Among other institutions, she was guest researcher at the University of California/Santa Cruz (US), Twente University/Enschede (Netherlands), and Churchill College Cambridge (UK). Since 2022, she is acting as a co-director of the decentralized research agency "Logische Phantasie Lab".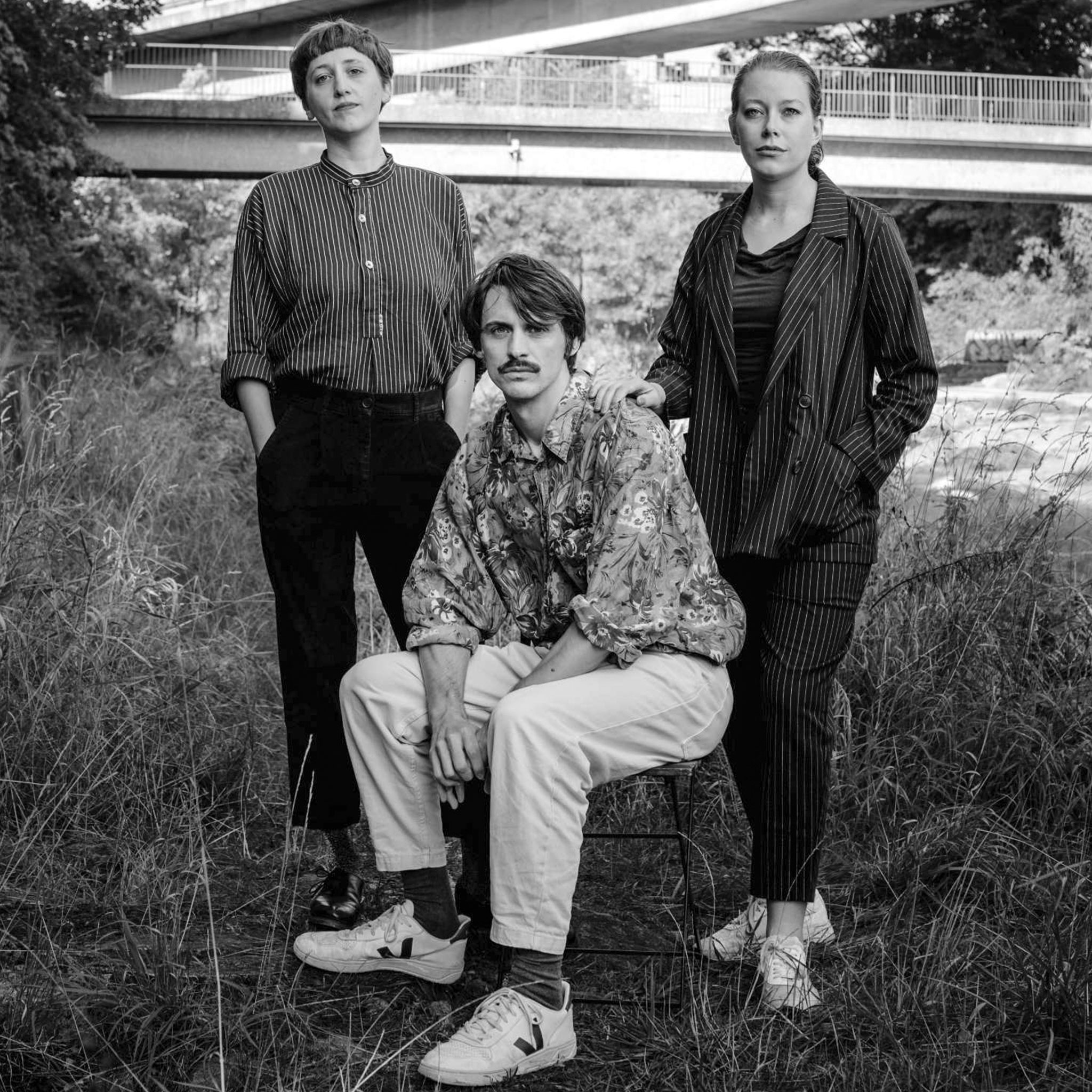 Wientaler Dreigesang
In the Wientaler Dreigesang [Vienna Valley Singers] Christine Gnigler, Joachim Rigler und Lorina Vallaster join forces to raise their voices in praise of global capitalism. On their recent album "Capital Must Accumulate; it's a law of nature" (loewenhertz 038) they presented vocal trios composed by Volkmar Klien with words by John Barker, Ines Doujak and Gerald Nestler. The Wientaler Dreigesang in their songs draw heavily on historic musical practice, juxtaposing heavenly harmonies with rather earthly matter. wientaler-dreigesang.at